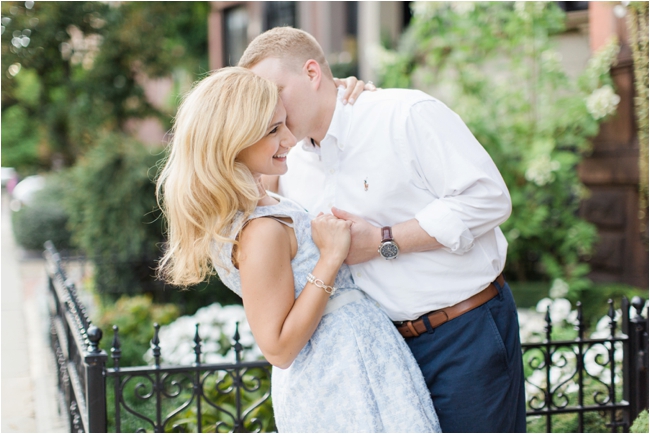 A Beacon Hill Engagement Session
When Angelica and Matthew arrived to their engagement session I just knew they were the perfect DZP couple. Angelica wore a light blue tailored dress while Matthew sported navy khakis and COWBOY BOOTS. Gotta love a little country in the city!! It's this approachable nature that I love most about this sweet couple. While they fit perfectly in the busy city setting, Angelica and Matthew also appreciate a slower pace of life. As we walked Boston's cobble streets Matthew and Angelica shared more about their story with me, how Matthew is the ying to Angelica's yang, the country boy who fell in love with the city girl and how they balance each other perfectly.
Angelica and Matthew are two people who greet others with warmth and open arms, a rare quality that makes this couple shine. They will be having a destination wedding for their guests later this year in Boston and wanted to evoke all the charm and history that they love about Boston in their engagement session. We spent the evening wandering the old streets of Beacon Hill, the perfect backdrop for Angelica and Matthew who call the city home. I can't wait for their wedding in just a few short weeks, until then enjoy their very Boston engagement session!!