An East Boston Engagement Session
Carly & Bob's love story is a Boston love story through and through. They met by chance at a bar one evening while celebrating with friends. Immediately hitting it off, talking and dancing the rest of the evening. Their first date was at the iconic Rino's in East Boston and well the rest is a love story for the books. Today Carly & Bob live, work and love in this beautiful city. Fittingly they chose East Boston for the backdrop of their engagement session, a place that holds a dear spot in their heart and where they live and spend much of their free time. As Carly describes it, "East Boston will always be special to us!"
Bob & Carly, what a delight to take a tour of East Boston with you and to capture who you are in a place that means so much. I adore the way that you love each other...sweet and full of affection. I can't wait to document your epic celebration in August!! Enjoy your images!!
We started their session at Prima e Dopo, right across the street from Rino's and where Bob & Carly frequent to relax and reconnect after long days at work. This corner booth was the best!!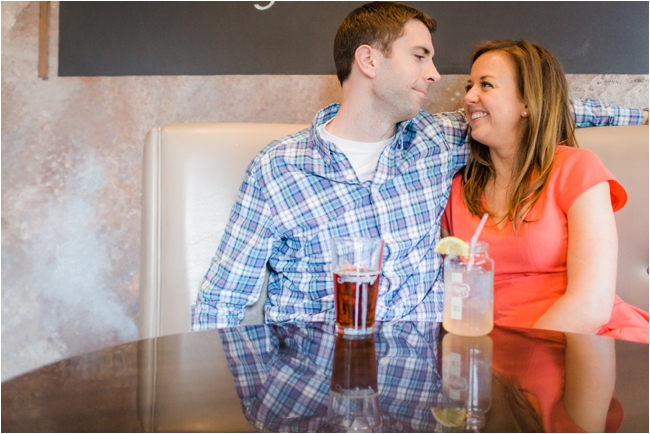 Who doesn't love a little bubbly and beer to ease the nerves?:)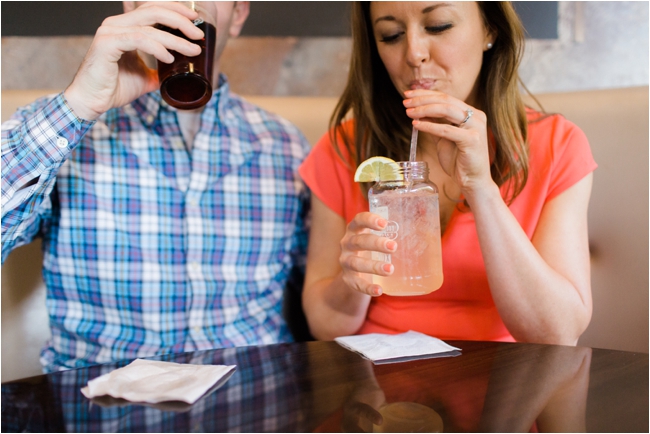 I love the way Bob looks at Carly, so sweet!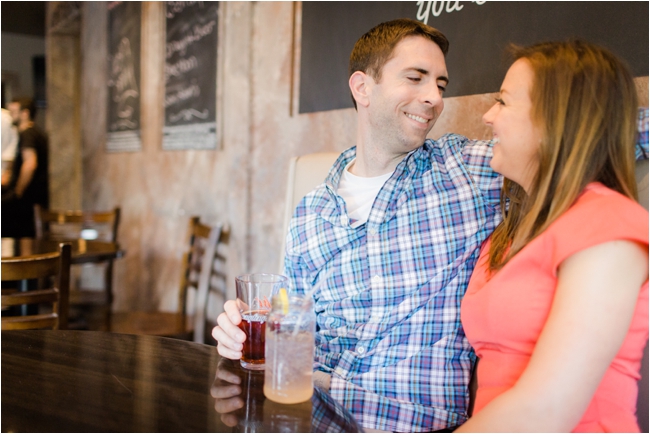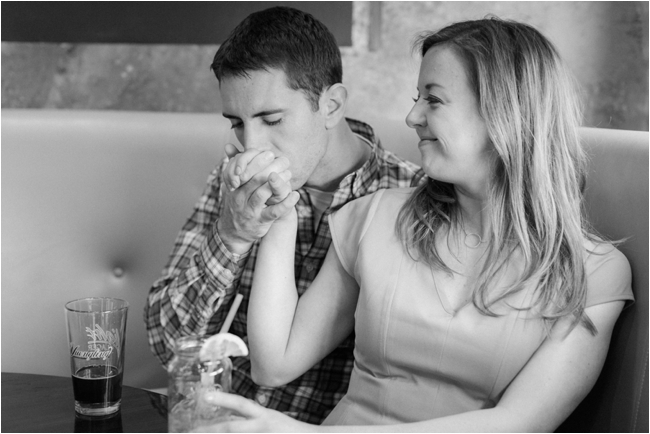 Of course we had to make a stop at Rino's, the location of Bob and Carly's first date. Right before this image was taken, a sweet couple stopped to give some marriage advice from their own 51 years of marriage!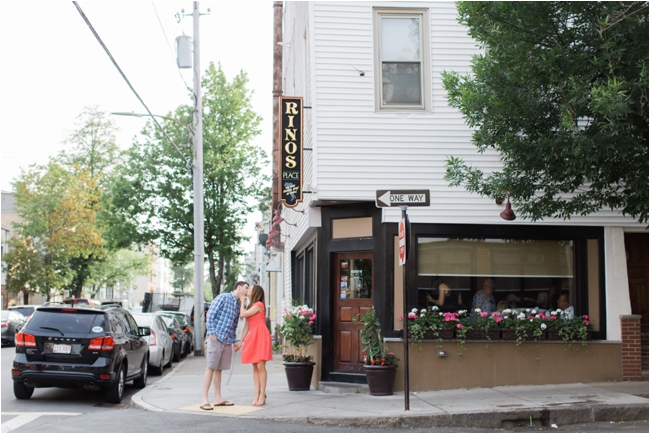 Next we headed to Piers Park, a beautiful spot right on Boston Harbor.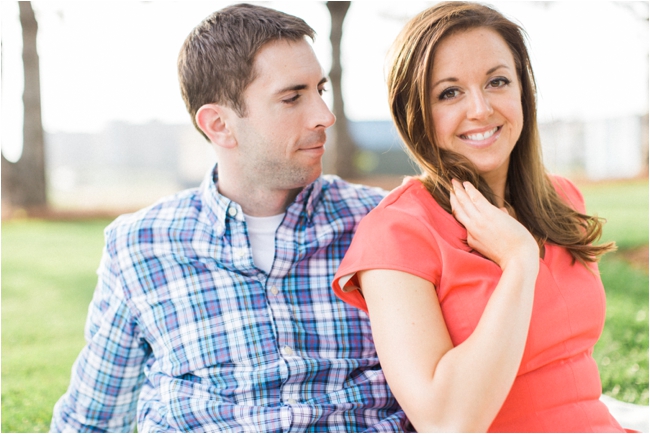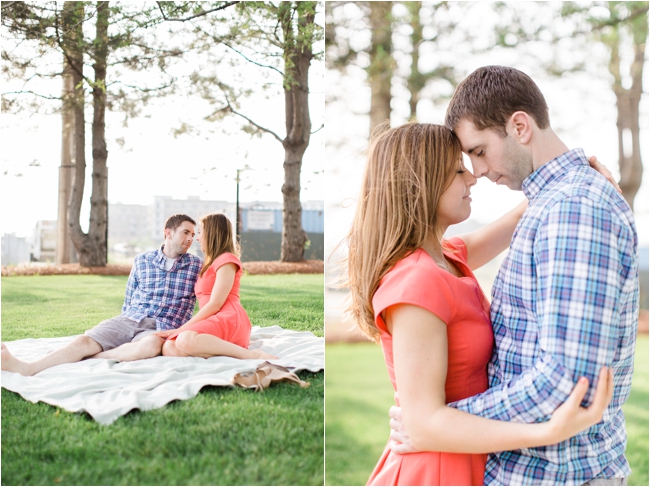 We snuck away to a quite corner of Piers Park and Bob & Carly embraced every moment together.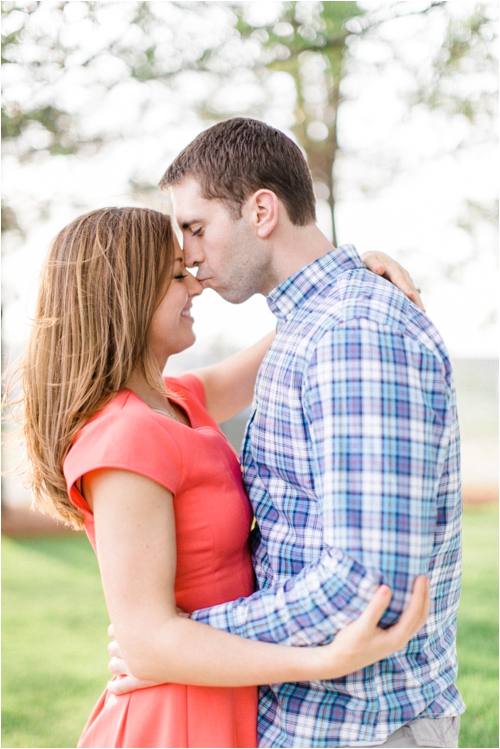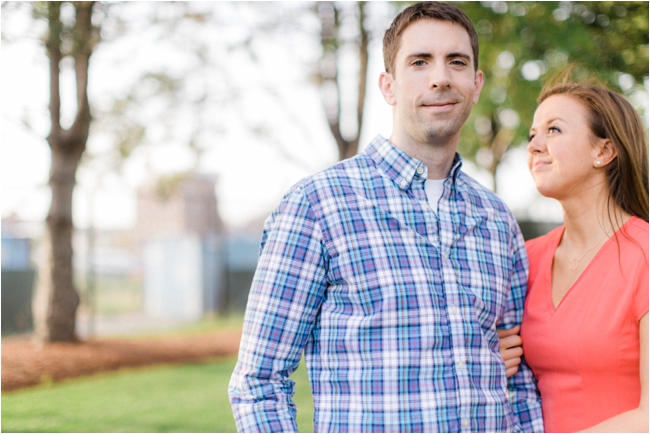 After a quick oufit change we wandered through more of the neighborhoods in East Boston. I loved this garden and those beautiful roses!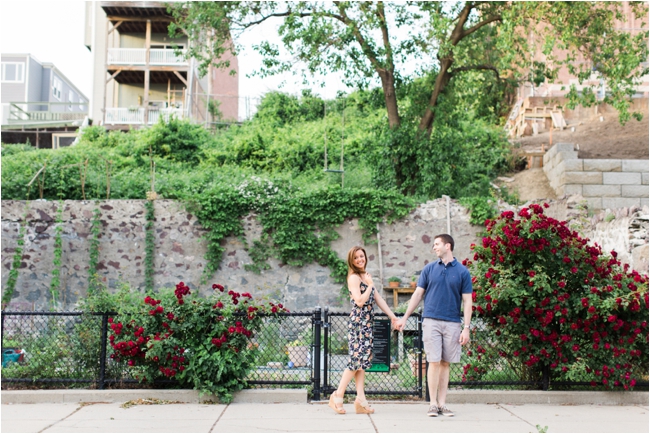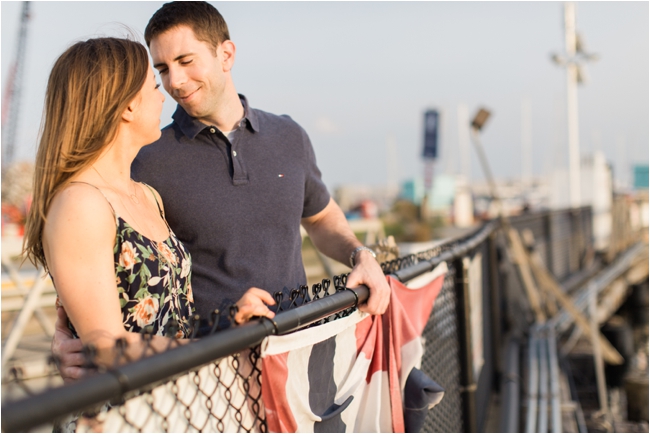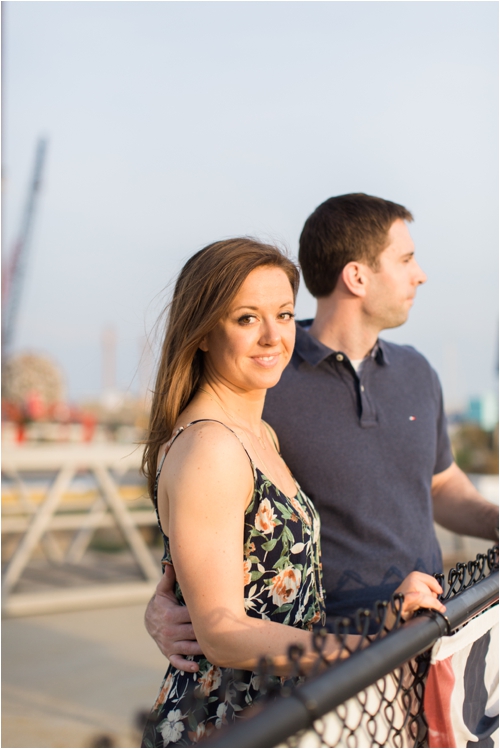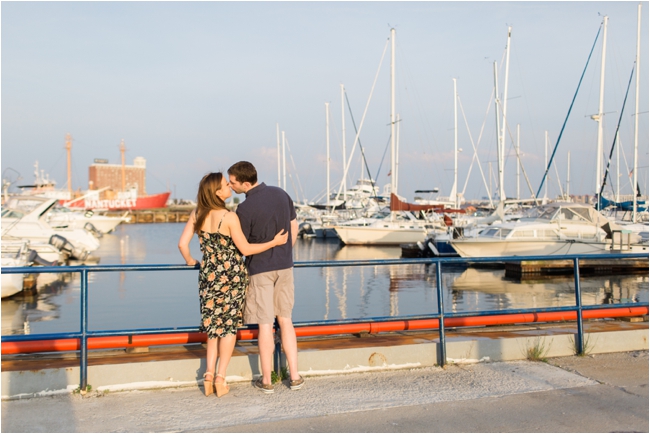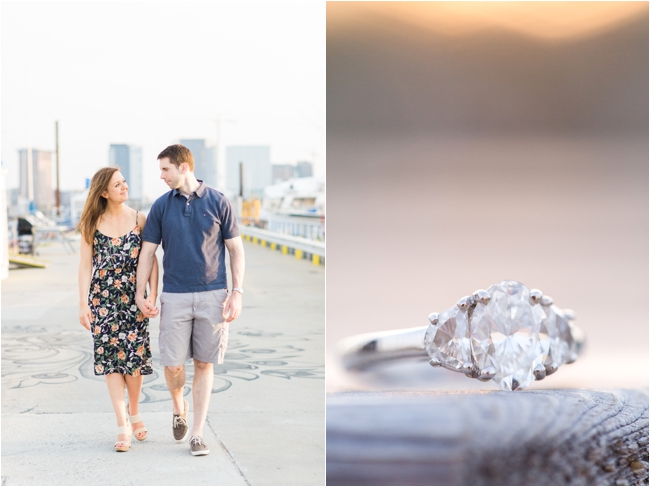 I'll end the session here with Carly's STUNNING engagement ring!!