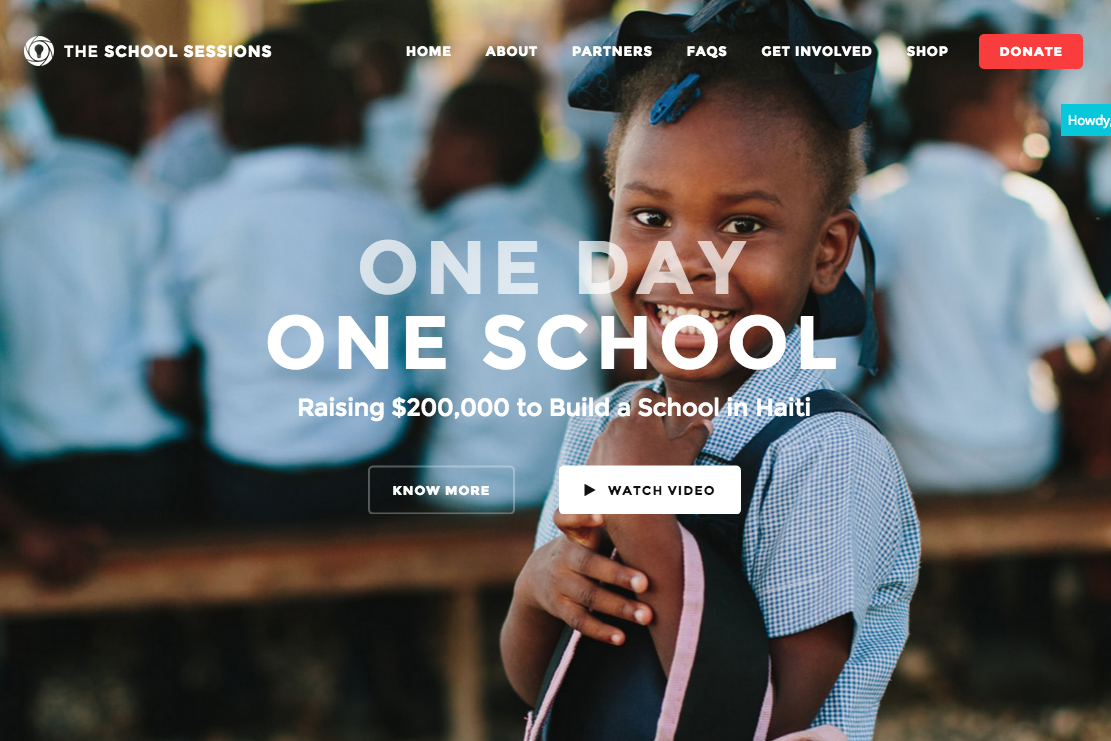 A One Day Portrait Event
At the end of 2014 I wrote a short note in my journal, "How can my business exist to bless others?" I felt a tug on my heart to be more generous with my time, finances and talents but wasn't exactly sure where to start. When fellow photographer Jamie Delaine reached out to see if I would like to be invovled in something she and her husband Randy were starting called the School Sessions, I couldn't help but jump on board. It was the perfect fit!
If you're a DZP newsletter subsciber then you were given a sneak peek into the School Sessions and what they are all about last night! The School Sessions, is an incredible one day portrait event happening across the globe on Sunday, April 12, 2015, aimed at raising $200,000 to build a school in Haiti. Jamie and Randy's hope is is for photographers all over the world is to sign up and photograph a session on this day, donating 100% of the proceeds to the School Sessions. The goal is to raise $200,000, which will be used to buy land and also build a ten classroom school for 220 students. The previous building was destroyed by the 2010 earthquake and these children (ages 3 to 16) are in need of an earthquake and hurricane-proof school to learn and grow.
I don't know about you, but the idea of a global wide initiative of photographers across the world coming together to help serve and care for others sets my heart on fire! Wondering how you can get involved? Check out these ways below!
1. If you're a photographer, contact the School Sessions and get signed up!
2. Share this post and the School Sessions website to help spread the word and encourage participation!
3. You can donate directly to the School Sessions, visit their website to get set up!
AND FOR THE MOST EXCITING PART!
4. On April 12, 2015 I am offering one portrait session at a special rate with 100% of the proceeds going to the School Sessions. If you're interested and would like the opportunity to have your pictures taken while contributing to a beautiful cause, contact me today!! Please email deborah@deborahzoephoto.com, subject : The School Sessions.
The School Sessions from The School Sessions on Vimeo.
Thank you to Jamie and Randy for leading the way!! I hope that you've been inspired to jump on board and participate! Let's use our talents and gifts to help better the world, create opportunity and build a community of giving!! If you'd like to grab your spot for the Apil 12 portrait session email me toda, there is only one spot available!