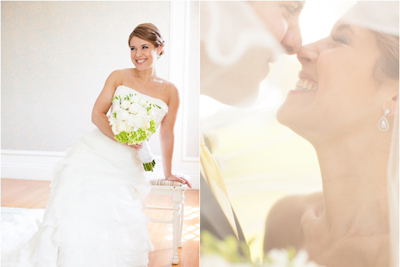 A Look At What She Loves
When visiting NYC several weeks ago Dave and I had a moment to grab a cup of coffee, a muffin and enjoy some much needed down time together. Grownup talk. We chatted about lots of things including my business. Having just photographed an engagement session in Central Park the day before, our conversation quickly turned to the amazing clients I have the opportunity to work with. We talked about what makes them unique and the different things that tie them together. It was a light bulb kind of conversation and it gave me an even better glimpse into the lives of my couples.
Often in business you are encouraged to study and get to know the customers that you are serving. Because, if you know deeply the kinds of customers you are serving (or want to serve), you can tailor their experience to give them an unforgettable service. As photographers we all cater to difference couples and different styles. So what makes a DZP Bride different?
DZP Brides vary in their jobs, their standard of living, their economic standing and more. But after a closer look I've noticed that there are certain things that tie each of these Brides together. For example, many are in professions that serve others, that work towards a greater good. And so it got me thinking, are there any other common denominators? Are there other things that DZP Brides have in common? Turns out there are!!Who Is The DZP Bride?
-- She is 25-35 years old.
-- She is an urbanite, often residing in a big city like Boston, New York or Chicago.
-- She is a working professional often pursuing a graduate degree while chasing after her dream profession.
-- Her chosen profession usually involves a service component, a job that serves a greater cause.
-- She is compassionate, empathetic and concerned for the world around her.
-- She is a planner and has an eye for detail. She loves shopping and putting together details for her outfits and home.
-- She appreciates quality and craftsmanship.
-- She is excited about her upcoming wedding but even more excited about being married to her best friend.
-- She loves to travel and experience new places and cultures.
-- She grew up in New England and loves historic charm and elegance.
-- Her upbringing directly reflects the person she is today from her values to her traditions.
-- She is deeply connected with her family and extremely loyal to her friends.
-- She loves any excuse to dress up in flirty heels and a skirt to twirl in.
-- She is very active and enjoys sharing hobbies like running with her fiancé.
-- She loves shopping with brands like J.Crew, Banana Republic, Loft, Kate Spade, but also loves a steal;).
-- She values photography, has an affinity for art and enjoys creative expressions.
... And on and on! Is this a complete list? Of course not. Every Bride has her own set of characteristics and influences that make her beautiful and unique in her own right. And 'm focusing on the Bride here... not that the Groom doesn't matter! He does very much!! But for this conversation I wanted to chat with the DZP Bride, the person I connect with most (I was a Bride once too!!).
It paints a pretty incredible picture right? I would say the recurring characteristic that jumps out most to me is her giving heart. She is passionate about caring for the world around her and I love that! Past or current DZP Brides... do you see any of this in yourself? Would you add anything to this list? I'd love to hear your thoughts!!