A Private Estate Wedding in the Heart of Vermont
Do I dare share how long Kristyn and I have known each other? Maybe I'll skip that part and simply say that Kristyn and I first met during our freshman year at Northeastern University. We were both art majors, Kristyn focusing in design while I studied in photography. Over the course of college we transitioned from friends to roommates and met some of the most amazing ladies along the way. This past Sunday we all gathered together to witness as Kristyn married the love of her life, Eric. They stood by her side and I photographed!
I had no doubt that Kristyn would pull together an incredible event, with her background in design and her skills as a baker and business owner I knew that she was going to put together one amazing celebration for her friends and family. As Krista and I pulled up to the sweeping estate our mouths dropped to the ground. The setting was overwhelmingly beautiful. Set in the valley of the foothills of Vermont was this beautiful estate, bustling with activity as everyone got ready. And then came the details, the bright pops of color, the beautiful invitations, the flowers, the decor. Each piece was pulled together effortlessly and created a magical backdrop for Eric and Kristyn's day.
It was a delight to watch as Eric and Kristyn saw one another for the first time on their wedding day. Eric beamed as Kristyn held back tears. Eric swept her off her feet multiple times throughout day, too excited to contain his joy having married his best friend. Eric and Kristyn, thank you so much for allowing us to be a part of your epic day. It was a joy to be your photographers and I hope you can relive each precious moment from the day for years to come! And Kris, I'm so happy to call you a friend and to have been there to watch you get married. So much has changed in these past number of years;)), I can't wait to see where life takes you next!!
Loved this getting ready image captured by Krista
The flower choices were perfection, so whimsical and FUN!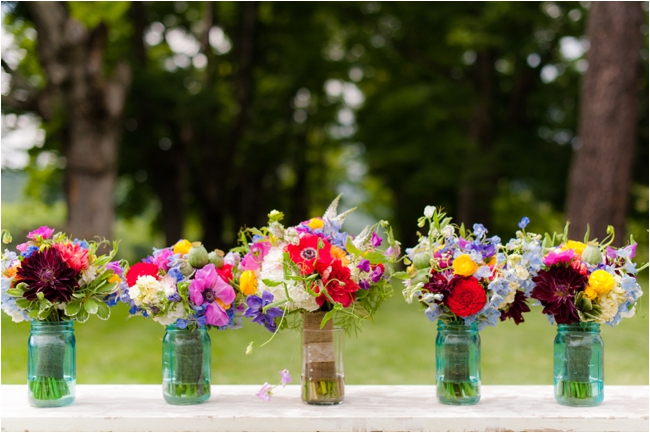 While I was with the girls, Krista was hanging out with Eric and his Groomsmen as they got ready!
Kristyn you were magnificent, so stunning!!
This was one of my favorites from Krista!!
Following the First Look, it was time to get married!!
Following the ceremony guests enjoyed cocktail hour on the front lawn while we had some fun with the Bridal Party!
I can't get enough of Kristyn's details and these table choices, incredible!!
What could be a more perfect ending than this image by Krista!! Congrats Eric and Kris!!