An Endicott Park Engagement Session
When Katherine originally contacted me about shooting her wedding, one of the first things she mentioned was her desire for a winter wonderland engagement session. Though Katherine and her fiance no longer live in the New England area (they are students finishing up degrees), she has a strong connection to this part of the country. It's where she grew up and she absolutely loves New England in the winter. While I often proclaim my hatred for snow, I will have to agree that New England is truly magical after a first snow.
New England is all famous for it's up and down weather though, and there was simply no guarantee that we'd have a white snowy landscape for their session. No matter, we pushed ahead, created a Pinterest board and start to think about all things wintry, like boots, and mittens and hot cocoa. And then wouldn't you know, the day before their session is snowed over 20 inches!! Talk about timing. Katherine, you certainly got your winter wonderland!!
I met Katherine and Brandon at quaint Endicott Park in Danvers, a childhood favorite for many in the area including Katherine and I! It was absolutely stunning as we quickly found lovely places to shoot within the property. But even better than a lovely backdrop was Katherine and Brandon. Often I tell couples that it will take a little while to find their groove as we work through the session, but not these two! Immediately Brandon and Katherine felt at ease with each other and in front of the camera and it made my job so incredibly fun! It was a joy to watch as these simply enjoyed being together. Their love is infectious and they are joy to be around!
I cannot wait for their WARMER wedding this coming May in Rockport, but for now grab your hot cocoa and snuggle in for one charming winter wonderland engagement session!!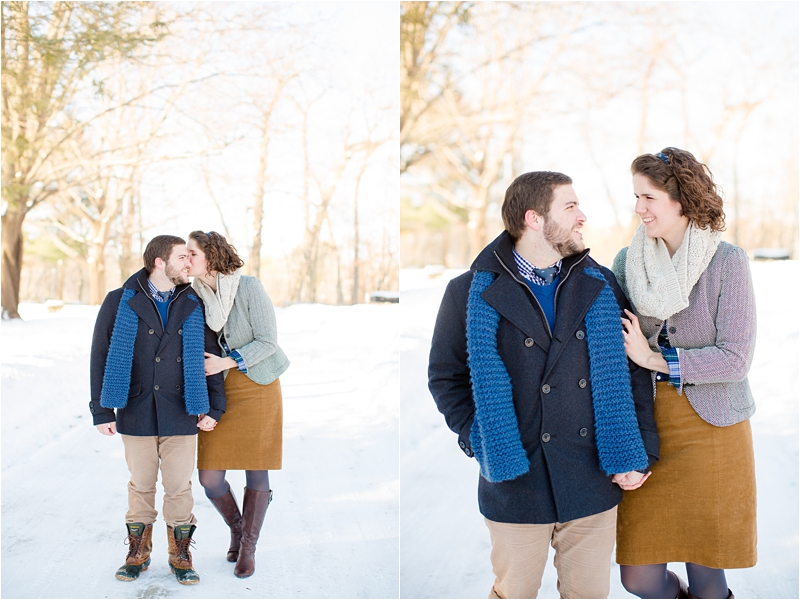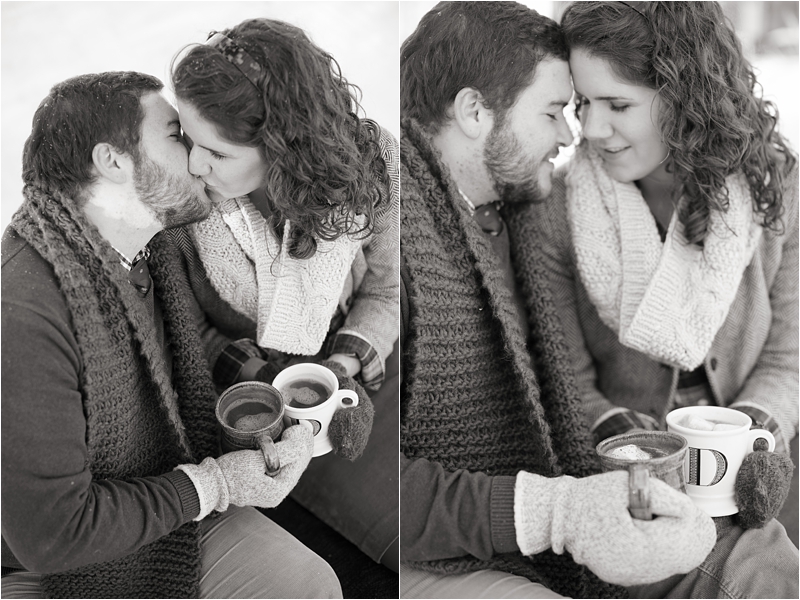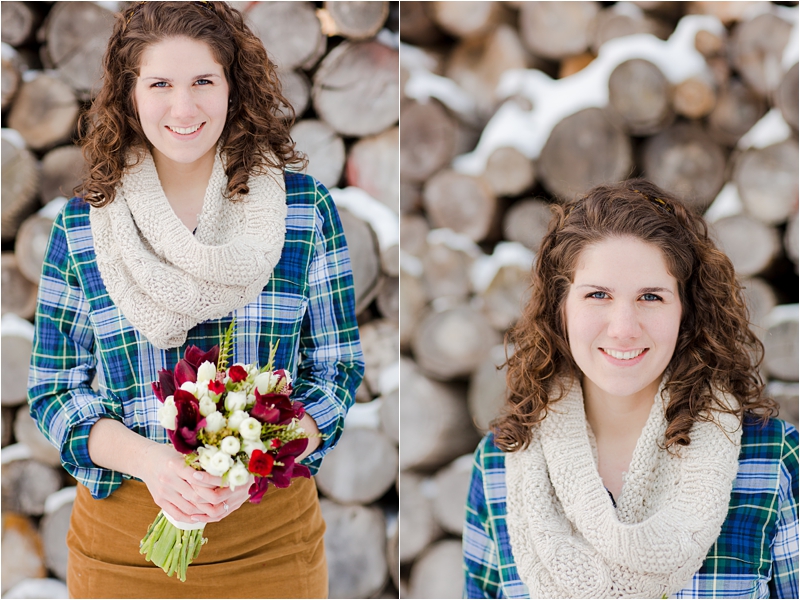 That barn was perfection!Adorable, am I right?!Since it was nearly 0 degrees, hot cocoa was an absolute must!Obviously, eskimo kisses are the best way to stay warm:)!Looking good Brandon!I loved this red blanket Katherine brought, perfect for snuggling!They had an audience...I love this one!Katherine has such style, I loved the outfits she picked for their session!I have to give a huge shout out to Moira of Whim Events, who created this lovely bouquet that fit perfectly with Brandon and Katherine's session!Katherine you are simply stunning!Of course I have to give a HUGE shout out to Moira from Whim Events who create this darling bouquet that complimented Katherine and Brandon's session perfectly!After a quick outfit change we headed back out into the cold for some more portraits before the sun disappeared.I LOVE this one!Another favorite of the day!These last few are some of my favorites, you can't beat some white fluffy snow!!I love Katherine's engagement ring which Brandon designed himself!Venue : Endicott Park
Florals : Whim Events
Wardrobe : JCrew, Talbots, Mikimoto, United Colors of Bennington, Banana Republic and Eddie Bauer