A New Learning Curve
This past year, as a new mom, I knew that I needed to bring someone on board in addition to my second shooter to work with me on the wedding day. The past four years of business I've taken a very independent approach when it came to running my business and working on the wedding day. I've always had a second photographer with me but never saw the need for adding in an additional team member. That was until I had a baby.
If anything, having a baby makes you realize that you just can't do it all on your own. And in an effort to ensure that my clients had the best experience possible on the wedding day, I decided that for this year, I would bring on an assistant to help. And I'm so glad I did! I got to work with some amazing people over this past year and it was so much fun to work as a team together.
So as the wedding season winds to a close, I've got one more wedding to go, I decided to reflect back on the things that worked with having a second shooter AND an assistant on the wedding day. And while I know a lot of photographers work this way, for me it was a new change and I wanted to share what I learned through the process.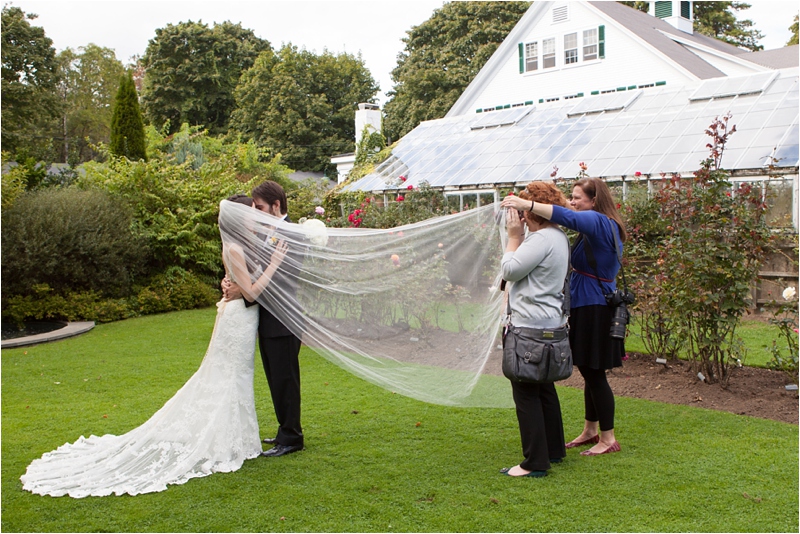 First, assistants are awesome. And so are second shooters. Photographers seem to be split down the middle when it comes to a team approach. Some love working alone while others have a whole team of people to get the job done. For me, I absolutely love working with a (small) team. It not only allows me to give my clients lots of coverage of the day but it makes the day even more FUN!! I so enjoy being able to spend the day with other photographers, dancing on the dance floor, answering questions, working together, being goofy and just plain enjoying our jobs. Plus it allows me to be less stressed as I know I don't have to be in all places at once. And though I still run around like crazy, making sure to capture as much as I can alone, it's wonderful to have people who have a team approach and are doing the same to capture as much as possible for the couple.
Since I work alone (without my husband or a business partner) I need outside photographers to come in and help out and so I will often reach out within an online professional photographers group from which I can choose other professionals to work with. That is what I did this year and absolutely loved the team. I chose to work with all women, and appreciate their perspective of the day and their willingness to get the job done. Cristen, Lauren, Karla, Amanda, Krista, Audrey and Coco were just fabulous and I feel grateful to call them friends and co workers!! I'm also so incredibly grateful for their hard work and dedication to my clients. Love them!!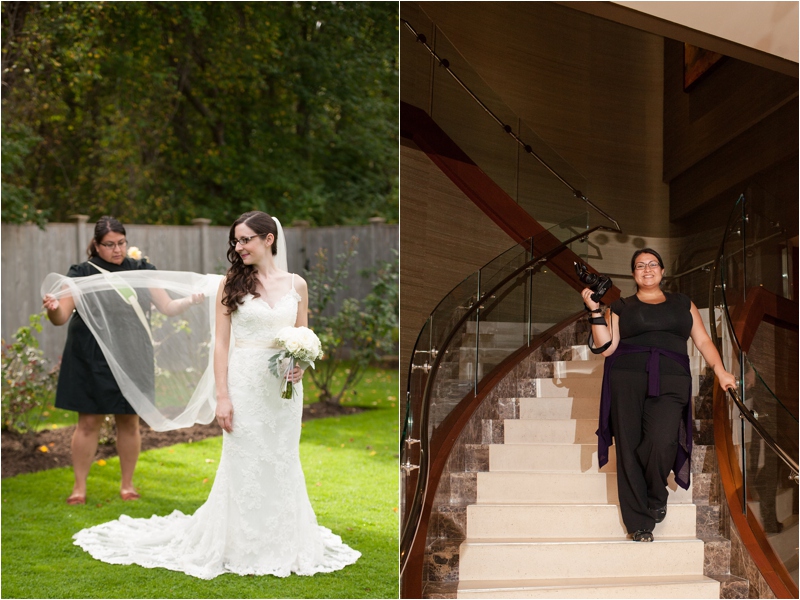 Through this past season I learned that I just can't do it on my own, and I need to let go in order to succeed. With the birth of a new baby and my wedding season starting shortly afterward, there were many times during a wedding day in which I needed to sneak away to pump (TMI?;)) and I never wanted my clients to be bothered or burden by this. By having a second shooter AND an assistant I was able sneak away with out interrupting coverage, knowing that I had a capable team of photographers ready to go should anything happen during those ten minutes I was away. It was such a reassuring feeling and I was proud of the team for keeping down the fort, so to speak, so well! I could never have done that on my own.I also had to learn how to delegate and communicate better, and I certainly am learning still. With two team members it meant that I had to split the day up, communicate exactly what I wanted photographed and HOW I wanted it photographed, as well as assign jobs and tasks. For my assistant I had to make sure that she knew where I wanted equipment, how I wanted it set up, when it was appropriate to take pictures and when it was appropriate to stand back. It was certainly a learning curve for me, and I am so appreciative of the patience of my second shooters and assistants, especially when I found myself at a loss for words;).So as this year comes to a close I am thinking ahead to the next. Do I want to continue to grow the team? I'm not sure. What I do know is that I have thoroughly enjoyed working with a team during this past wedding season and I am thinking about the possibility of extending that into the office by potentially bringing on an office assistant next year. We shall see. I'm so thankful for this past season of learning and for the wonderful ladies who helped me grow and succeed this year. It's been a joy to be a part of.