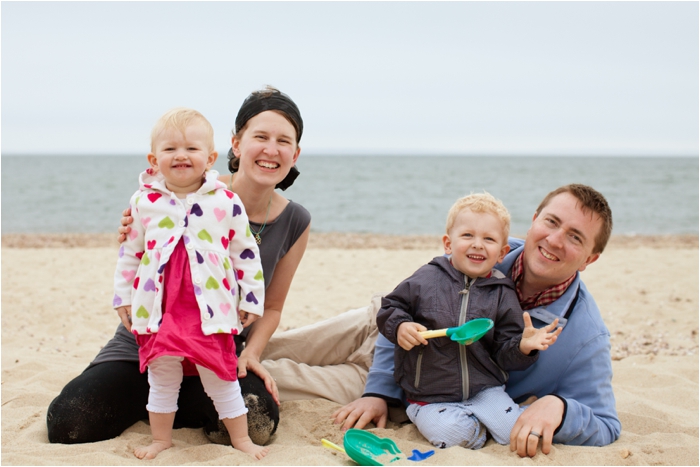 Summer Escape
I'll be honest after the month we had (oh hello delivering a baby and caring for a newborn) I was READY to escape for a little bit. And so when our dear friends came into town for their summer vacation we were quick to jump on board;). Dave took the week off from work and we spent the time celebrating Jonathan's first month of life and enjoying the company of good friends.
For the first day of vacation we unabashedly spent our time like tourists enjoying the Public Garden. Go ahead and make fun of us all you want, it was glorious!! The beautiful sunshine, the warm air, the crowds of people. It was nice just to ENJOY our city once again. The next day we packed up our bags and headed south to the Cape where we spent the next few days enjoy a small little cottage a few steps from the beach. And while the weather was not nearly as beautiful (and there was NO HOT WATER!!) it was exactly what Dave and I needed. It was so relaxing and perfect for Jonathan's first trip away from home!
Now it's back to real life (and balancing running a business on a baby's schedule;)). I'm happy to be back into a (somewhat) normal routine and so incredibly thankful for last week. Good friends, adorable kiddos, a wonderful husband and some time to enjoy life. Who could ask for more?Ok, ok. I know. This picture could NOT be more awkward!!! But despite our insane facial expressions I love it. This is our life, our family, enjoying being together and learning as we go. This was Jonathan's first time taking a bottle!! I'm a proud mama!Yup, we're in love.How adorable were the details at the Cape cottage?!Yes. Always wake up smiling. Unless you're me. Then grunt, roll over and go back to sleep.This picture. Oh, my, word. I couldn't love it more.Besties with their babies. This is our Godson. Look at those blue eyes!!We even managed to sneak in a few quick beach portraits for friends!! Even though it was drizzling and FREEZING I think they made it work huh?!We got in front of the camera too. But don't judge, we had no hot water remember?!Love this boy so much. Think he'll have red hair? A perfect way to end the perfect week!!