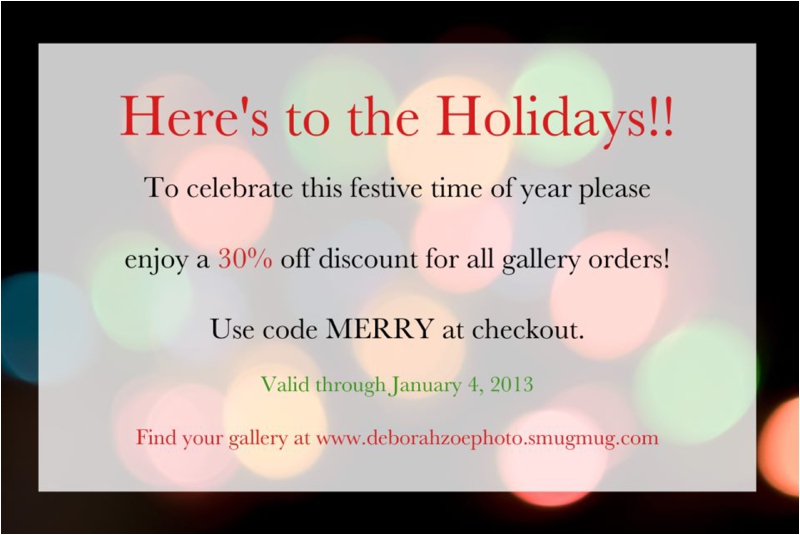 Time To Stock Up And Save!
It's very rare that I do a "sale" but I thought that to celebrate this festive time of year, why not!! Do you have empty frames just waiting to be filled? Have your images lived on a computer instead of the walls of your home? Now is the time to stock up and save and start ENJOYING your images!!
All galleries are eligible so whether your portrait session or wedding was this year or two years ago, you can participate in this month long sale! And make sure to let your family and friends know how they can save too!
Simply find your gallery (or galleries if we have worked together more than once), at http://www.deborahzoephoto.smugmug.com. Then fill up your cart with all sorts of print goodies! When your ready to checkout use code MERRY to save 30% on your order, it's that simple!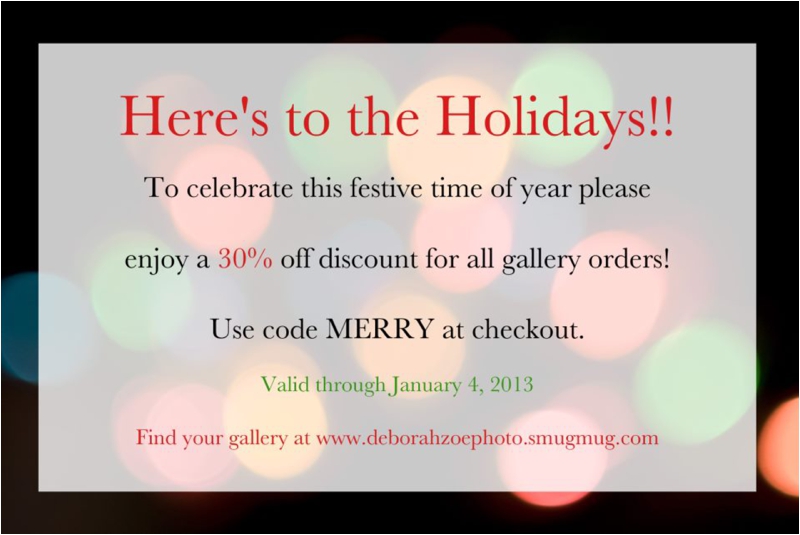 As always I'm here to answer questions or help you find your gallery, so please don't hesitate to email me directly at deborahzparker@mac.com for any additional information you might need! Happy Ordering and Happy Holidays!!