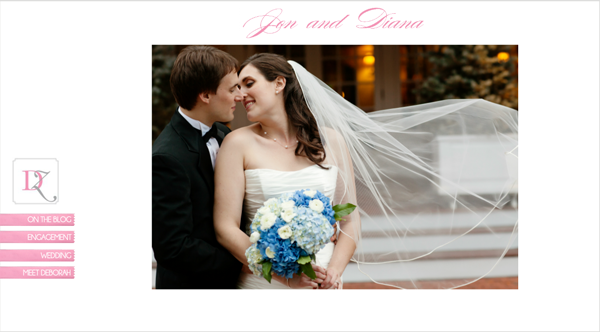 Changing How I Share Images
From the inception of my business I have offered high resolution, un-watermarked, digital files to my clients. At the VERY beginning I delivered those images via DVDs. But quickly I began to see that DVDs were becoming obsolete. They were a pain to create and with the files in my cameras getting bigger and bigger, DVDs just couldn't keep up with the amount of information I had to pass on to clients. I soon discovered customizable thumb drives. Quick, easy and available in various sizes, they were the perfect solution to delivering high resolution images to clients.
Then in June of 2011, the crew of SHOWIT (the company I use to create my website) came to Boston to talk all about a new way of sharing images, PASS. I went, interested in what they had to say, but knew that I was doing just fine with my thumb drives. My clients were happy, I was happy, why did I need to change?
Fast forward to last October I had a fiesty conversation with my friend Katelyn about thumb drives and PASS and just how we weren't "ready" to make the full switch to PASS yet. For me, I was nervous, how would it change my business? The industry? Would my clients be responsive? PASS was SO new and I didn't fully understand it yet. I was skeptical and I wasn't ready to embrace what it had to offer. We both had made the transition to thumb drives and were perfectly happy with the way things were. Katelyn wrote a great post about her transition from DVD's to thumb drives to PASS, which you can read here.
But as PASS continued to grow and develop, the more intriguing it became. The allure of sharing images with my clients quickly, easily and via the internet was overwhelming. More and more people are using the internet, their phones, their computers, to access and share images, news, and information about their life. PASS takes advantage of this and puts photographers right in the middle: Sharing their images with their clients and giving their clients the power to share their wedding images with family and friends!
To me, as a photographer, this means that my clients are receiving their images quickly and easily. AND it means that my images are being seen and shared with a large group of people, beyond just the Bride and Groom. Now Mom and Dad, friends and family can see and share my client's images! Sharing within a completely branded and customized website and gallery no less! Even when shared on Facebook, my clients images are completely branded to MY business! Talk about a cohesive experience for my clients and a great marketing tool for my business!
Ok, ok, so you might thinking "That's all good Debbie, but what exactly is PASS?" And to be honest, when I first heard about PASS I had the same question! So I'll do my best to explain PASS and the way that I use it in hope that it will give you a glimpse into how the program works and how it has the potential to grow your business!
-- PASS is an image sharing program. Just like an online gallery, you simply upload your images to the FREE program.
-- After your images have been uploaded it creates a gallery for those images. From there you have the option to create sub galleries and organize your images to your hearts content! I typically will create sub categories like Bride & Groom, Reception, Bridal Party, etc.
-- Once a gallery has been created you have the option of publishing that gallery to the Cloud, where your images will be stored for a year. There is a yearly storage fee of $29 per gallery. And while this may SEEM like a hefty price to pay, especially when you think of how many galleries you want to upload, consider how much you might be spending on sending out DVDs or thumb drives. I found it to be LESS than what I had been currently investing in!
-- PASS will store the images in the Cloud, so not only is this a gallery for your clients but it is instant back up for you!
-- Right from your gallery, you can control who can see your published images, if you want to allow high resolution downloads, and how people can share those images.
-- As a SHOWIT user, I have the ability to create sub sites off of my main website. Therefore, for each client I create a customized sub site and integrate their PASS gallery right into that site!! It's a fully customized and branded client site that I can send to vendors and clients to share images from a wedding day!
-- The amazing people at SHOWIT also created a free PASS Gallery APP. This means when my clients are on their iPhone or iPad they can share their wedding images immediately and directly from their devices!
So there you go, in a nutshell, that is PASS. I use PASS to share wedding images with my clients in a customized and fully branded way. I use PASS to make the lives of my clients EASIER! Their images are in one place and are incredibly easy to access. And that means they are sharing them MORE than ever! That is something that is GOOD for my business! I find PASS to be a win win for my clients and for myself! I love publishing and delivering a new custom site to clients and the reaction so far has been amazing! Literally minutes after delivering a site, clients are sharing their images on Facebook and talking all about them!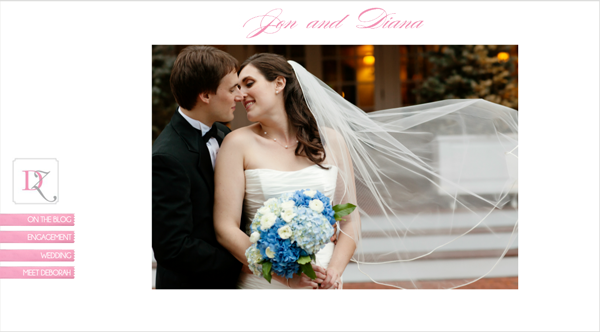 Here's a peek at Jon and Diana's client site with integrated PASS gallery!I still deliver thumb drives to my clients in addition to a PASS gallery. To me, I love the accessibility that PASS offers. But I'm also a fan of a beautiful package that I can send to my clients! Again it's all part of creating a great client experience. For now offering a PASS gallery as well as a beautiful packaged thumb drive does exactly that!
I know that many might not agree with my approach to sharing images. As photographers we are taught to fiercely protect our images, especially in this digital age when it is so easy for someone to "steal" them. But at the end of the day, what is more important to me is the experience that I am giving my clients. I want my Bride to be as excited as I am about her wedding images! I want her to have the freedom and ease to share those images quickly and easily! And having a BRANDED, customized way of doing that, makes me feel even better knowing that my work and my art is being shared in a controlled way! PASS might not be for everyone, but I have absolutely loved how it has revolutionized how I share images with my clients!